ABOUT US &
What We Do
Our
Proven Methods

Make Us

Specialists in Our Field
We are Sharp Tack Media, a Portland, Oregon based small business web design and branding firm that specializes in helping small and medium businesses create and grow their web presence using exceptional branding and marketing strategies.
We have worked with hundreds of businesses and helped them navigate the web to become successful. Our approach is simple; we offer ROI-focused practical solutions that have been proven to work. With a full staff and experts in each department, we can handle any project from concept to launch, all in-house.
We have extensive experience working with businesses in a wide range of industries including Gyms and Fitness Professionals, HVAC companies, Attorneys, Medical Offices, Home Services, Life Coaches, Ecommerce Stores, Supplement Companies and many more. We are well versed in the top strategies of small business digital marketing and branding that bring our clients more customers, more profits, and a positive ROI.
CONSULTATION
At this stage, we will book a discovery call to establish your goals, project objectives, discuss expectations, and make small business branding suggestions about how to maximize ROI. This call usually takes about 30 minutes.
PROPOSAL
After discussing the project with you, our team will meet to determine the scope of the project, discuss any unique small business digital marketing needs you may have and formulate a proposal based on the expected project requirements.
PLANNING
After the proposal is accepted by you, the project will enter its planning stage where the entire project is planned out, a schedule is created, and the required departments begin to coordinate to make it all come together.
EXECUTION
It is now time to begin executing the project. Regardless of the project type, this phase will end with a comprehensive 3 stage review and quality assurance test to make sure the project is error-free and ready for launch.
LAUNCH
Once the project has been executed, it is then ready for the launch phase. This phase will incorporate pre-approval by you, a launch meeting, post launch review, and monitoring to ensure you are happy and your launch is successful.
Clients

We've Worked With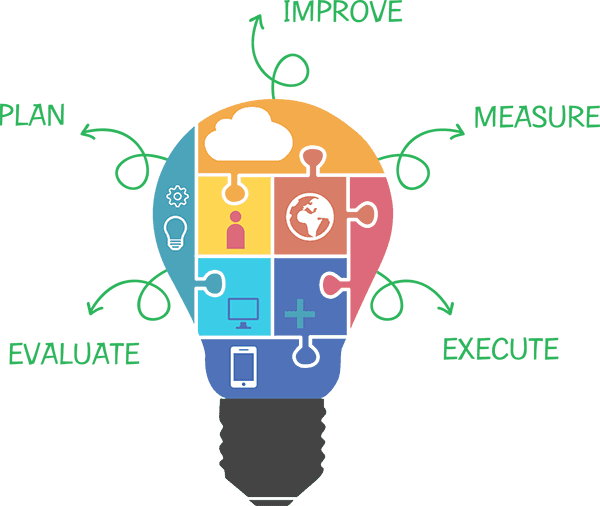 WHY
Choose Us?
Industry Experience We have worked with hundreds of businesses across dozen of industries and we know what works. No matter what your goal is, we have the experience in small business branding that can help you achieve it.
Expert Staff Every member of our team is an expert in their respective field and has at least 5 years of real-world experience in small business web designs. We believe in delivering exceptional results and have the team to ensure that happens every time!
Amazing Client Support We pride ourselves on our strong small business digital marketing experience, friendly customer service, straightforward process and great communication. We ensure each project is managed so that the client always knows what to expect and is well informed about the progress. This is your journey and we are your guide to get you there.