ABOUT US &
What We Do
Our
Proven Methods

Make Us

Specialists in Our Field
We are Sharp Tack Media, a Portland, Oregon based design and branding firm that specializes in helping small and medium businesses create and grow their web presence using exceptional branding and marketing strategies.
We have worked with hundreds of businesses and helped them navigate the web to become successful. Our approach is a simple; we offer ROI focused practical solutions that have been proven to work. With a full staff and experts in each department we can handle any project from concept to launch, all in-house.
We have extensive experience working with businesses in a wide range of industries including Gyms and Fitness Professionals, HVAC companies, Attorneys, Medical Offices, Home Services, Life Coaches, Ecommerce Stores, Supplement Companies and many more. We are well versed in the top strategies that bring our clients more customers, more profits and a positive ROI.
CONSULTATION
At this stage we will book a discovery call to establish your goals, project objectives, discuss expectations, and make suggestions about how to maximize ROI. This call usually takes about 30 minutes.
PROPOSAL
After discussing the project with you, our team will meet to determine scope of the project, discuss any unique needs you may have and formulate a proposal based on the expected project requirements.
PLANNING
After the proposal is accepted by you, the project will enter its planning stage where the entire project is planned out, a schedule is created, and the required departments begin to coordinate to make it all come together.
EXECUTION
It is now time to begin executing the project. Regardless of the project type, this phase will end with a comprehensive 3 stage review and quality assurance test to make sure the project is error-free and ready for launch.
LAUNCH
Once the project has been executed, it is then ready for the launch phase. This phase will incorporate pre-approval by you, a launch meeting, post launch review, and monitoring to ensure you are happy and your launch is successful.
Clients

We've Worked With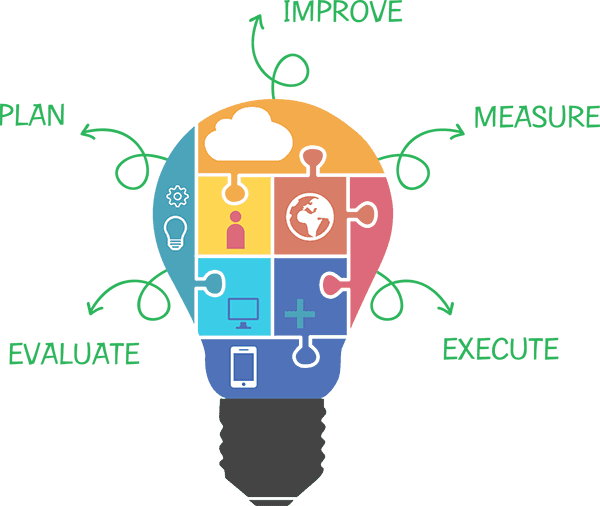 WHY
Choose Us?
Industry Experience

We have worked with hundreds of businesses across dozen of industries and we know what works. No matter what your goal is, we have the experience that can help you achieve it.

Expert Staff

Every member of our team is an expert in their respective field and has at least 5 years of real-world experience. We believe in delivering exceptional results and have the team to ensure that happens every time!

Amazing Client Support

We pride ourselves on our friendly customer service, straightforward process and great communication. We ensure each project is managed so that the client always knows what to expect and is well informed about the progress. This is your journey and we are your guide to get you there.
Ron Capurso

The luckiest day that I had on the internet was the day that I stumbled on Sharp Tack Media™. After years in a retail business, I decided that I wanted to try out on online retail business. But my background was retail, not internet marketing. I knew that if I could find the right company…

Jedd Johnson

Sharp Tack Media™ has been doing my website security for years. I honestly do not know where my business would be right now if it weren't for the great people in this company. They are very knowledgeable regarding security and always get stuff done fast. Aside from content production, I am CLUELESS when it comes…

Elliott Hulse II

I have been working with Cody since 2010, he's always very responsive and gets the work done. I highly recommend working with Sharp Tack Media™!

Brian Cannone

Sharp Tack Media™ hosts my websites and completely rebuilt a WordPress business site for a franchise quickly. Cody is my tech guy. He does great work! Last thing anyone would want is an out-of-touch IT guy when you are driving paid traffic to websites.

John Gaglione

Being a busy business owner my time is super valuable. Having a web presence is extremely important to expose my brand and help spread my message not just locally but all across the country. Sharp Tack Media™ has helped tremendously build out and make my website look much more presentable and user friendly to deliver…

Jamie R.

Sharp Tack Media™ has been my web developer for the past four years. The reason the relationship has lasted so long is because they have vast knowledge and resources within the industry, superior coding skills, very fair prices, are good-hearted and honest people, and, frankly, can do it all. They have helped me with coding,…

Rich Mueller

I've been working with Sharp Tack Media™ for a couple of years now. It's been one of the smartest things I've done with my online business. I always get prompt answers to virtually any question I've had about design, SEO or technical issues, the work gets done to my satisfaction, communication is great and the…

Jay DeMayo

I've worked with Sharp Tack Media™ for more than 5 years, and it's far and away the best decision I've made for my business.

Susan Hunter

I can't thank Sharp Tack Media™ enough for the helpful and professional support they have given me in getting my cosmetics business off the ground. They have been simply a joy to work with and have answered all of my questions every step of the way. Specifically I would like to thank Deb for her…

Brigitte Mehr

I have been using the services of Sharp Tack Media™ for a number of years now and will continue to do so. The service provided is first class and I have always been very impressed with the quality of work for the price charged. I would recommend Sharp Tack Media™ to anyone without any hesitation.